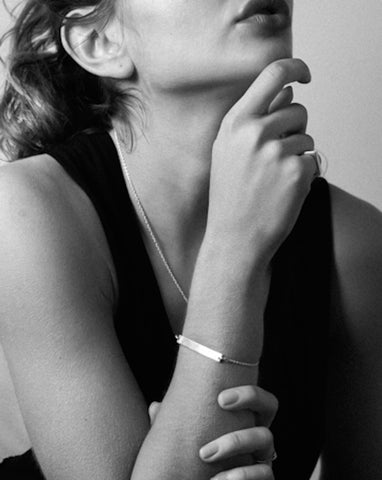 ML X BB ID Bracelet
$135.00
Or 6 payments from $22.50
What's this?
Brand Meadowlark
Sterling sliver I.D bracelet
Bar is 38mm x 6mm
Bracelet length is 18cm
Perfect for engraving or wear plain
This is a Meadowlark x Belle Bird colaboration and is exclusive to Belle Bird Boutique
This is hand made to order and will take 2-3 week to be crafted. We will send out as soon as it arrives or let you know when its arrived for in store pick up. 
Gold pricing availble on request.