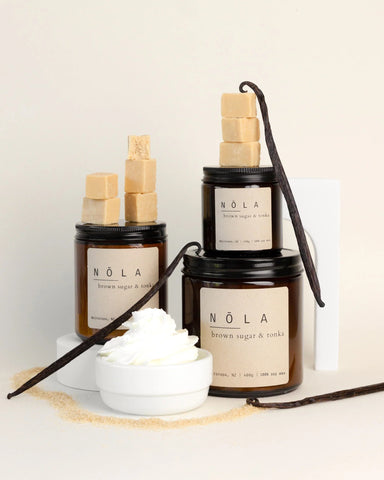 Large Candle - Brown sugar and Tonka
$55.00
Or 6 payments from $9.16
What's this?
Brand NŌLA
This sweet vanilla scent is intoxicating like no other! A careful balance of rich warmth magnifies the sweeter notes and takes the senses on a journey. 
•Safe fragrances: free from phthalate
•100% soy wax: free from paraffin, GMO and unnatural additives
•Clean burning: sustainably-sourced wooden wicks
•Hand-crafted with love and care from Wairarapa, NZ
400g
70 hour burn time approx
400g Candle.