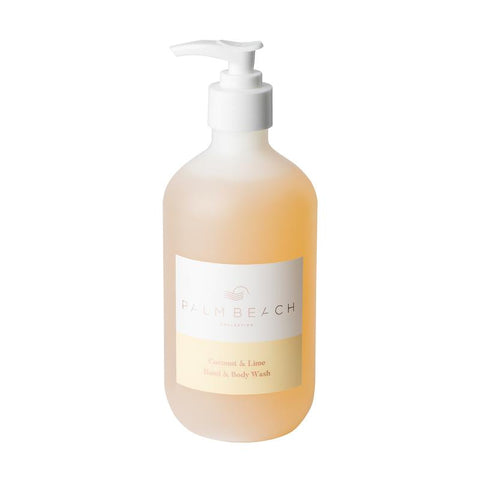 Hand & Body Wash - Coconut & Lime
$35.00
Or 6 payments from $5.83
What's this?
Brand Palm Beach
Coconut & Lime
500ml Australian Made Hand & Body Wash. Long lasting & gentle, Palm Beach leaves your skin feeling invigorated, clean and healthy.


Fragrance Decription
Top: Fruit,apple
Heart: Strawberry, Rosewood
Base: Musk, Vanilla, Balsam
The sweet clean smell of coconut which is creamy and delicious. It exudes a sense of sunshine and relaxation no matter the time of year.
A refreshing sharp and zesty scent. Invigorating your senses with a sour and airy top note.
Citrus creates a fresh and clean fragrance that can capture a bright and happy scent, to evoke happiness and positivity.