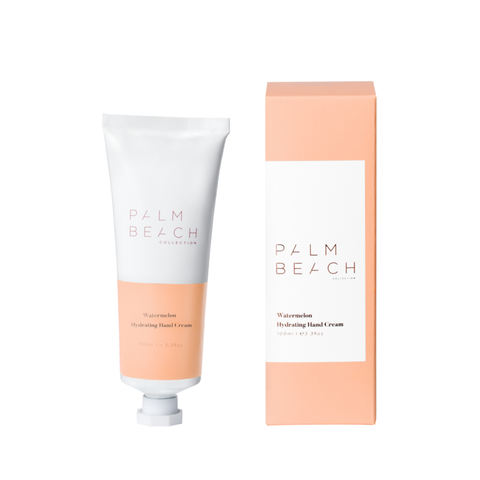 Hydrating Hand Cream - Watermelon
$29.00
Or 6 payments from $4.83
What's this?
Brand Palm Beach
Picture sandy coastlines on warm days, big fat juicy watermelon drips down your hands & mabey a cocktail or two. This watermelon fragrance is your ultimate summer companion and a true crowd pleaser. 
Fragrance Description:
Top: Citrus Splash, Guava, Cucumber Water
Heart: Sliced Melon, Honeydew, Watermelon
Base: Vanilla Ice, Sheer Musk
Contains:
Orange Essential Oil, Grapefruit Essentil Oil. 
These Australian Made Hydrating Hand Creams arefree from parabens, artificial colours, silicone and propylene glycol. Enrichedwith Shea and Cocoa Butter.