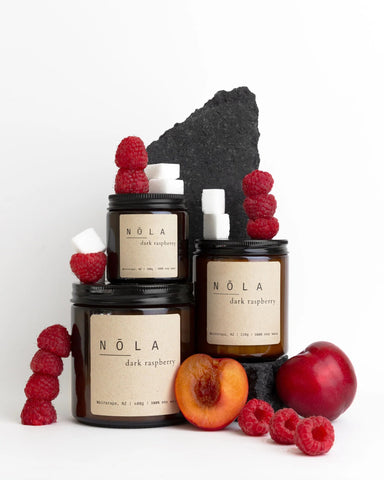 Large Candle - Dark Raspberry
$55.00
Or 6 payments from $9.16
What's this?
Brand NŌLA
This gently sweet aromatic delight will have you basking in a deep fruity serenity. A complex blend to create a familiar and yet foreign experience. 
•Safe fragrances: free from phthalate
•100% soy wax: free from paraffin, GMO and unnatural additives
•Clean burning: sustainably-sourced wooden wicks
•Hand-crafted with love and care from Wairarapa, NZ
400g
70 hour burn time approx
400g Candle.