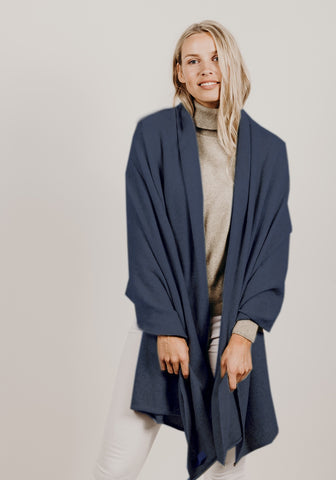 Travel Wrap - Ink
$329.00
Brand Kapeka
The perfect winter accessory to wrap up in. 
Merinosilk is a unique 100% natural fibre blend which combines sustainable luxury with resilient, strong fibres - made to last the test of time. Naturally pile and odour-resistant, it is easy to care for. Possum fur makes Kapeka's fabrics warm without the weight so you are cosy and comfortable.
196cm x 75cm
Merinosilk: 70% Super-fine Merino wool, 20% Possum fur, 10% Mulberry silk. 
Made In New Zealand
You may also like
$349.00
Or 6 payments from $58.16
What's this?
Brand Kate Sylvester
More Details →