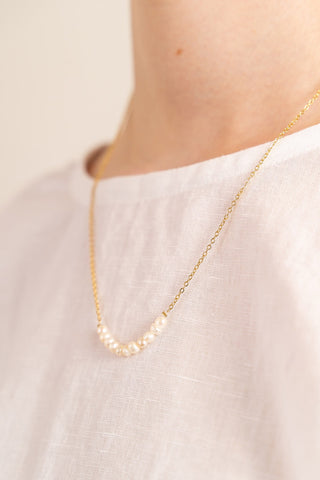 Venus Necklace - Freshwater Pearl
$65.00
Or 6 payments from $10.83
What's this?
Brand Black Luck
A delicate, elegant necklace with a short string of freshwater seed pearls. 
Freshwater pearls with a gold plated metal chain. 
CARE: Do do wear swimming or in the shower. Do not let come into contact with perfumes, moisturiser, sunscreen etc. This delicate piece must be handled with care.